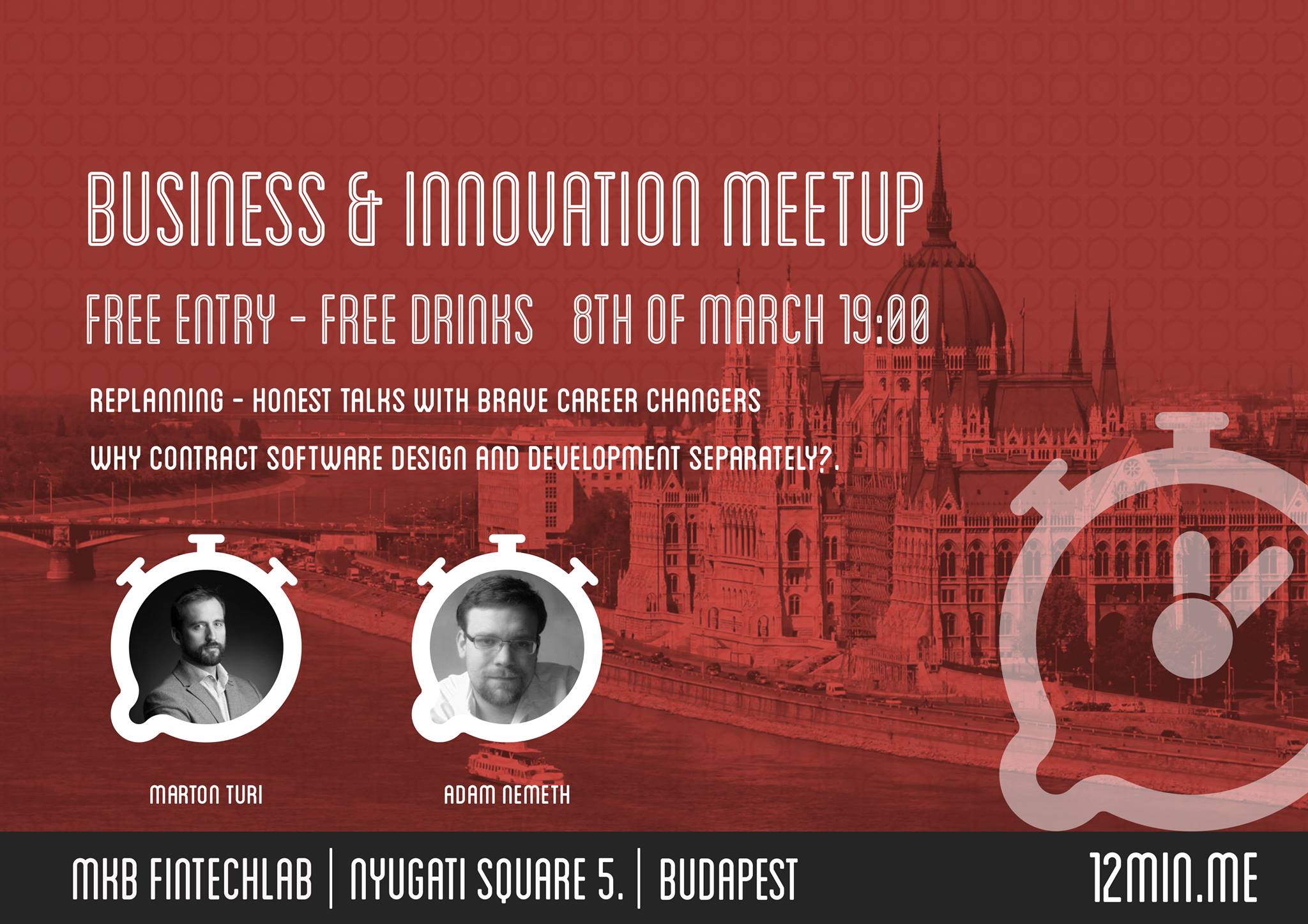 Replanning (újraterveztem.hu), honest talks with brave career changers – Lessons learned
by Marton Turi
Ujraterveztem.hu is a blog with photo interviews. We aim to introduce people with courage, who redesigned their lives, left their previous careers and jobs and jumped into the unknown in order to realize their dream and can actually make a living from it.
Our mission is to inspire other people who are looking for new paths, facilitate an honest discussion on the upcoming challenges of a career change and show that it can make sense to start realizing your dream.
During this short talk Marton reveals some lessons learned during the interviews with career changers.
About Marton:
Marton is a photographer entrepreneur.
He holds an economic and an international management degree. Has 10+ years of experience in management consulting, project management and venture capital investments. Worked in several roles for companies such as General Motors, Deloitte, Accenture, and MVM. In 2016 he started his own photography business and provides communication and visual production services with his team. He is the co-founder of ujraterveztem.hu blog.
Why contract software design and development separately?
by Adam Nemeth
Just like architect firms design houses but don't build them, we are purely a design firm, writing specifications on behalf of our clients. What's the benefit of this setup and what are its pitfalls?
About Adam:
Adam is the leader of UXStrategia where they create happier and more efficient digital workplaces via service design methods.